Youth Organizing Intern Dayne Saldana was born and raised in Phoenix Arizona to a family who immigrated from Tequila Jalisco and Sinaloa Mexico.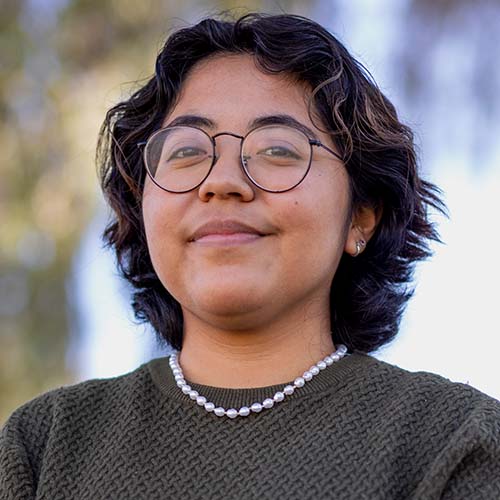 Growing up in a majority BIPOC low income community has personally taught her the struggles that come from gentrification, white supremacy and the climate crisis.
Dayne's journey with activism began when they participated in a national school walk-out in 2018 protesting against gun violence. She realized then the importance of standing up for what you believe in and being a voice for others. Since then, Dayne has attended protests fighting for environmental justice, gun reform, and BLM.
Her grandmothers green-thumb as well as her families experiences with working in the fields of Mexico has also given her a greater appreciation for all that our Madre Tierra provides. They hope to continue the fight in protecting our earth and encouraging others to do the same.